The Ecole des hautes études en sciences sociales
The EHESS is one of France's most prestigious graduate institutions. It is heavily focused on interdisciplinary research and some of its faculty (known as "directeurs d'études") have achieved international recognition in different areas: Fernand Braudel, Claude Levi-Strauss, Pierre Bourdieu, Jacques Derrida, François Hartog or Thomas Piketty.  It is one of the most influential shapers of contemporary historiography, area studies and social sciences.
Students from all over the world are admitted based on the strength of their research project.
The EHESS currently hosts more than 80 research centers and 22 doctoral programs.

Students can take any course at the Master level.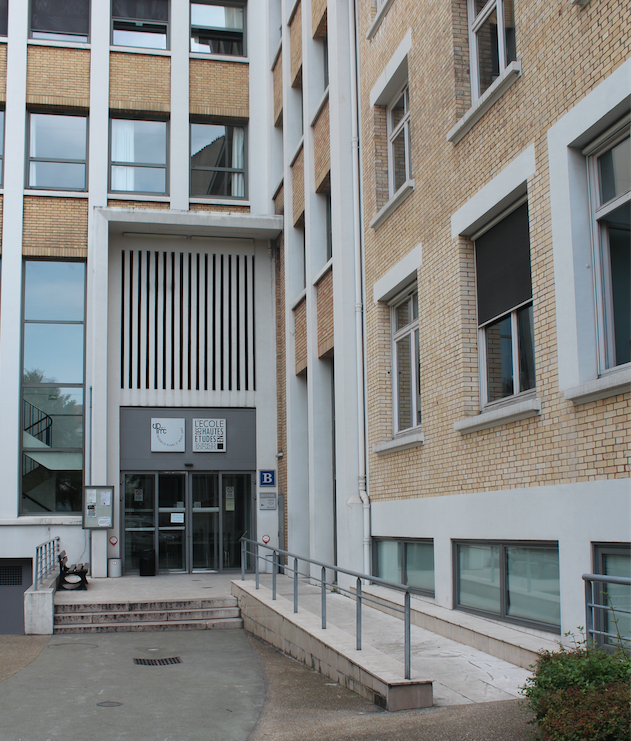 ---
Sample Course Offerings at EHESS (Previous Years)
Check the EHESS seminars and visit the EHESS site.
(Note that many more options are available, and Associate Director of Studies Christine Valero advises students in the choice of courses depending on their research interests).

Les Usages sociaux de la littérature XIX ème – XX ème siècles. Judith Lyon-Caen
Approches politiques du religieux.  Patrick Michel
Historiographie ancienne et moderne: la temporalisation du temps. François Hartog
Littérature et connaissance. Pascal Engel
Historiographie des Lumières. Antoine Lilti
La race à l'âge moderne ( XVIIè et XVIIIè siècles) : expériences, classifications, idéologies d'exclusion. Silvia Sebastiani
L'histoire en question. Roger Chartier
Ecrire l'histoire du XXème au XXIème siècle.  Marc-Oliver Baruch et Emmanuel Saint Fuscien
Anthropologie de l'art: réception et appropriation des œuvres. Brigitte Derlon
Art africain, art nègre, créolisation : histoire et catégories. Anne Lafont
L'histoire comparée et les migrations contemporaines. Nancy L. Green.
Histoire du corps. Georges Vigarello
Musique et politique. Esteban Buch
Récit, fiction, histoire. Jean-Marie Schaeffer